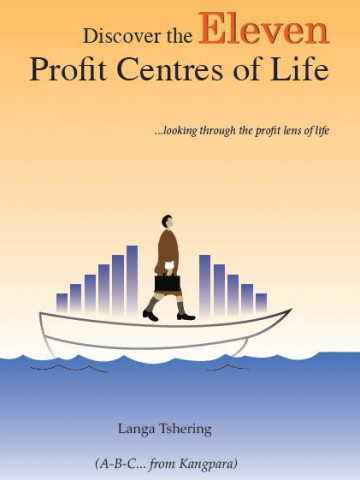 Discover the eleven profit centres of life
| | |
| --- | --- |
| Published In: | 2014 |
| ISBN: | 978-99936-787-0-0 |
| Category: | |
| No. of Pages: | 142 |
Book Overview
Discover the Eleven Profit Centres of Life is a wake-up alarm clock for those whose conscience has been snoring and remained behind in life. Biologically, everybody has only one father but the author surprisingly tells the stories of two fathers in two different worlds. It is through the differential lens of two fathers, that the author has discovered the Profit Centres of Life. The hard and practical experiences of life are described inspirationally in the form of Eleven Journeys of Life and each learning point is transformed into a Profit Centre of life. The book is intended to serve as an eye-opener in the domain of encouragement and motivation to school-going children, job-seekers, professionals, managers, leaders or people from all walks of life. The biggest secret of discovering this book is that it provides tested secrets to becoming academic toppers and champions in the practical world of competition. By the time you complete reading the book, the axis of today`s life will change dynamically and start living in a different world - a world of choice where history has no space to adjust the regrets of life.
---
---
Customer Reviews (1)

by Sonam kiba (June 16, 2021)
5 Reviews
---
Very interestingly portrayed real life scenarios and very well connected with sayings and proverbs. It shows us the reflection of ourselves and who we are. Also encourages us to change for better and if something's wrong then to fix it. It is remarkably written and I enjoyed it to the extend that I started reading it with smiles and ended it with even more bigger smile.
Books From Related Categories