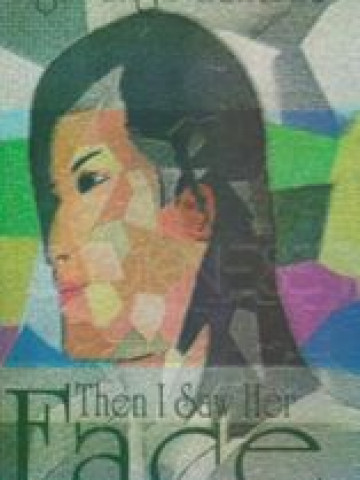 Then I Saw Her Face
| | |
| --- | --- |
| Published In: | 2012 |
| ISBN: | 978-99936-866-0-5 |
| Category: | |
| No. of Pages: | 100 |
Book Overview
A man about to breathe his last conjures up a magical Face, which gave him his life in the first place. But will that Face be enough for him to live? Then I Saw Her Face is a collection of short contemporary fictions that deal with the conflicts of life beset with ordeals and contradictions in a fast modernizing society. The 28 stories in this collection reveal the Bhutanese way of life with their subtle satires, which at the same time bring out the essence of love and mystery found shrouded in every Bhutanese soul.
---
---
Customer Reviews (2)
---
I got to know Nawang sir through this book. Since then, I have been constantly reading his write-ups on social media and on his blog. His hiatus in Perth seemingly prefigures that he's going to breathe out more books in the future when he finds ample time to do what he does best. Looking forward to that, sir. Cheers!
---
The Book: Then I Saw Her Face by Ngawang P Phuntsho
When it comes for Bhutanese books in market, and their costs, we often wonder and remind ourselves time and again, WE ARE HERE TO BUY BOOKS... NOT GOLD!

Yes, Bhutanese books authored by Bhutanese Writers are expensive. If you are a tourist, you would wonder, I paid for this? And by 'This' I would mean, a couple of napkin paper bundle served you at Local Dhaba. Even Bhutanese have reacted that ways, but we have grown into this phenomenon and have now started to take in that, yes, Bhutanese Authored books are not meant to be read. Let some astray Tourist experience those.

I had met with few of Bhutanese Authors so far, and they have always mentioned about Mr. Ngawang. The sole credit goes to him for making the Bhutanese Books cheaper they say. Why so? It seems Mr. Ngawang did do free editing for most of his friends. Thank You Sir for that.

When I got a copy for Then I Saw Her Face, I thought, this one here, must be a book filled with unrequited love stories of Testosterone Charged High School boy. I was told this before, few of the stories were his. So, pretty much, I came to my embarrassing judgement. But, when I flipped few pages, I won't tell you that I went on reading the book, it would be a lie. This book is collection of short stories. And if only, I was in School Curriculum Board, I would have actually made THEN I SAW HER FACE story, the third story of this book into a school must read essay. Why? You read it, and you tell me. Some of the stories gives one a clear picture of Rural Urban Migration, poverty, hostel life, revenge, rural lives, etc. It doesn't exaggerate the lives lived by normal Bhutanese households and problems faced by most of us, which most haven't spoken of till date.

Mr. Ngawang's book tells stories of every Bhutanese and any Bhutanese with very much abridged lines, and his mastery of language can be seen in his stories. I personally liked this book, NOT BECAUSE I WAS TEMPTED TO FLIP MORE PAGES, but because after every other story, you are made to keep the book aside, and ponder on events like those. You would wonder, you would get hurt, you would laugh, but most of all, you would feel the exact emotions that you have forgotten or have kept hidden somewhere in you, those feelings get unleashed with mere words, he surly is a pen star.

You can purchase this book from Thimphu or from Amazon.com. Mr. Ngawang blogs as well. This was something he wrote down regarding his book some few years ago. And in his blog, you might see Dear Seday not being finalized. :p Mr. Ngawang's first stories weren't published in Bhutan however, few of his first stories were published in Europe and Nepal. I believe not many would know Mr. Ngawang as well, he won't talk about himself much either, but is often found in his stories I guess. A true Writer I presume.

Usually, I do ratings based on following parameters. I have done it for two, so this one here is also not an exception.

1. Cover Design / Paper quality: *** stars
2. Story Content: ***** stars
3. Language : ***** stars
4. Clarity of stories: ***** stars
5. Cost: ***** stars


Hence forth: I rate this book as 4.6 stars out of 5.

The Author, Mr. Ngawang blogs at http://www.nawangpenstar.com

Ps: The future Editions of this book and Dear Seday should have better covers and pages. I stress on this more, not just because I judge the book by its cover. Its just that we have stumbled upon into this era whereby many Bhutanese Writers are coming forward with their works, these books need to pave their ways into International market. And you can't sell books just like Shabaley wrapped by papers. :)
Books From Related Categories