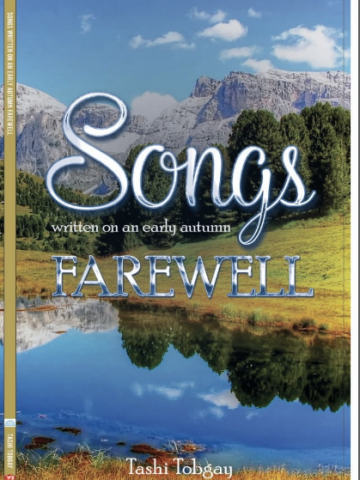 Songs Written on an Early Autumn Farewell
| | |
| --- | --- |
| Published In: | 2020 |
| ISBN: | 9783639638752 |
| Category: | |
| No. of Pages: | 89 |
Book Overview
Songs Written on an Early Autumn Farewell is a wonderful composition of beautiful poems and short-stories by a young author from Bhutan, a beautiful kingdom of happiness. The lyrical poems, featured in the first part of the book, depict how intrinsically pure and amazing we humans are born who in the manner and influence of growth and nourishment are in some way destroyed and transformed into hippies by the redundant societal impositions of lifestyle, fame, riches, among others. The poems such as 'Originality Lost' in the book especially points out how we live in a cyclic existence of habitual patterns such as birth, school, examinations, jobs, money, and aging only to finally meet death. These are portrayed with the interesting dialogues between characters in the poems. The poetry section also consists of the varied ways in which our emotions such as hope and fear lead us to problems which otherwise can simply be prevented, or at least be faced with confidence, with some awareness of mind. On the other hand, the later part of the book, short stories, illustrates moral themes of refraining from discriminating against others based on the nature of their appearance, jobs, and financial advantages among others. These are amazingly presented in simple life scenarios. Pieces such as 'A Brothel Queen' describes how seemingly prostitutes are thought of by the common men while they are by far better humans than the former. Such surprising situations relating to real life which instills a sense of openness are presented in the book.
---
---
Customer Reviews (0)
No reviews yet for this book.
Books From Related Categories