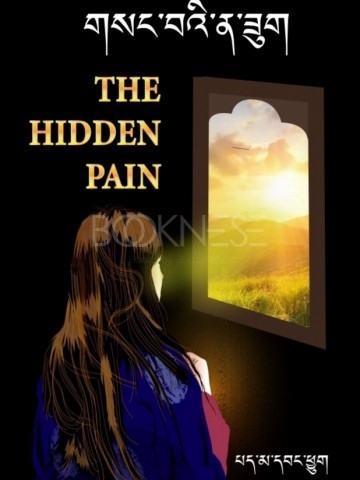 གསང་བའི་ན་ཟུག། The Hidden Pain
| | |
| --- | --- |
| Published In: | 2022 |
| ISBN: | 978-99980-59-13-9 |
| Category: | |
| No. of Pages: | 100 |
---
* Available in (book stores)
DSB Books, Megah Enterprise, Miza Books, Pe Khang Books,
Book Overview
Every individual have their own problems, joy, madness and all but know one knows until told. The Hidden Pain is my first dzongkha novel and it talks about the feelings of individual person. It is a story about a boy living a life with the pain hidden inside but he shares to one of his friend. གསང་བའི་ན་ཟུག་ ཟེར་བའི་སྲུང་དེབ་འདི་ ངེའི་མི་ཚེ་ནང་གསར་རྩོམ་འབད་ཡོད་མི་ལས་ གསར་སྐྲུན་འབད་མི་དང་པ་ཅིག་ཨིན། སྲུང་འདི་ དགའ་མཐུན་གྱི་སྐོར་ལས་ཨིནམ་དང་ འདི་ནང་བརྩེ་སེམས་ག་དེམ་ཅིག་ཡོད་རུང་ མ་སླབ་པར་བཞག་པ་ཅིན་ མཐའ་མཇུག་ན་ཟུག་གི་གཞི་ཨིནམ་སྟོན་ཚུགས་པའི་ཁར་ ཐམས་ཅད་མི་རྟག་པ་ཨིནམ་དང་སྙིང་པོ་མེད་པའི་སྐོར་ལས་ཡང་སྟོནམ་ཨིན།
---
---
Customer Reviews (4)
---
The cover itself says many things and yes the story too. After finishing that story, i realized that there is something hidden which should be known by everyone. I recommend nothing but just WOW!
---
Much happy to see our young youths with such interest and enthusiasm to write in Dzongkha. After reading Sawi Nazu I could see lot of advantages as it has helped me to improve my reading skill in dzongkha and I could easily connect well with the story.Moreover its the best way to promote and improve our own national language and should encourage young aspiring youths with such interest and zeal. I have done my part by buying and reading one and encourage you all to get one. 😊By Karma Yangzom
---
This story was inspiring and relatable since it talks on mental health. We must all prioritize mental illness as it may destroy life and even harm others. This sorry is simple yet meaningful and overall I would recommend each and everyone to read this as it would help people with mental illness to step forward and open up.
---
Great! The book is simple and easy to understand with lots of wit. It talk about the feeling of individual. It is a story about a boy living a life with hidden pain inside bt he share to one of his friend. If u read it i am sure u wont regret it. Grab a copy. Written with lots of enthusiasm.💗
Books From Related Categories