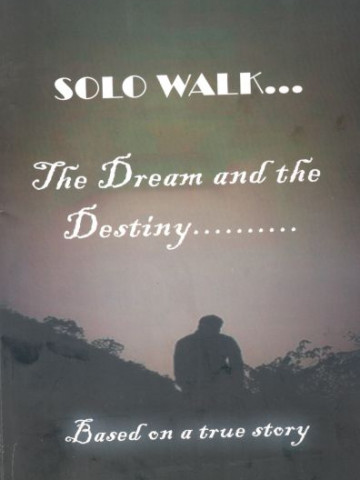 solo walk -The dream and the Destiny
| | |
| --- | --- |
| Published In: | 2020 |
| ISBN: | 978 99936 37 67 7 |
| Category: | |
| No. of Pages: | 147 |
Book Overview
It comprises a story of a boy who have gone through series of impediments besides loving and caring mother. The author intends to disclose the tales to aid the one who are going through the hard times. It unfolds the paths and opes the eyes of the readers, which will be source of inspirations to move onwards regardless to unrelenting fall downs. The book will never fail to convey the readers to relinquish from the past, foresee the future and dwell the present. It also talks about the societal facts and the life in the rural community.
---
---
Customer Reviews (1)
---
The solo walk is authored by Lobzang Jurme, 22 years old when he published his first book. He wrote his story to aid the ones who are going through hard times.He shared how he as a little boy would go to school on walk for hours to and fro along with his siblings. He learned to bunk his classes and would spent the day in the forest, eating his packed lunch but he didn't let that hamper his studies.Back home his mother faced lots of financial difficulties after her divorce. But she gave the best education to Lobzang and his other siblings though she was physically not healthy. As a boy raised by a single parent he dropped out after class XII with average scores. That's when he struggled alot. He became dirt poor even to eat his lunch while traveling from Thimphu to his village. On the way he had to walk miles until he got lift. But he met kind people who lend him help while traveling. He is still thankful for the people who helped him when he was really in need, the truck driver who gave him lift and free lunch, and a man who gave him Nu.1000 note. After so much of hard times he is now employed as a warden in one of the schools in eastern Bhutan.
Books From Related Categories