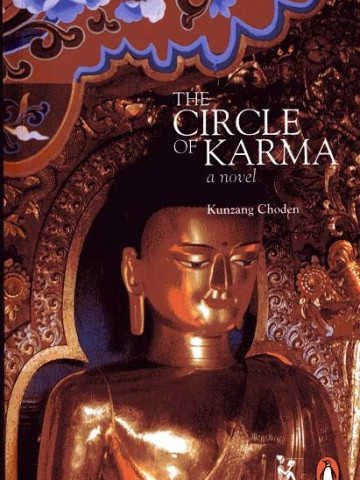 Book Overview
Caught in the everyday reality of household life, fifteen-year-old Tsomo is suddenly called upon to travel when her mother dies. She makes her first journey to a faraway village to light the ritual butter lamps in her mother's memory. Beginning here, her travels take her to distant places, across Bhutan and into India. As she faces the world, a woman alone, Tsomo embarks on what becomes a life journey, in which she begins to find herself, and to grow as a person and a woman. The first novel by a woman to come out of the Himalayan kingdom of Bhutan, The Circle of Karma, written in English, is rich in detailed descriptions of ritual life in Bhutan. The measured pace of its prose, the many nuances of the story, the different levels at which the narrative works, weave a complex tapestry of life in which the style and content are closely interwoven, each informing and enriching the other.
---
Customer Reviews
---
This novel is about typical Bhutanese girl known as Tshomo who dipicts the most character of Bhutanese women. Her life is in turmoil and suffers from sickness. Despite being illiterate she travels from one of the remote place to the Indian plain, Nepal and Bodhgaya as a Pilgrim. Her journey is full of hardship and struggle. Gradually, she becomes nun.
Explore yourself by reading a whole book by Kuenzang Choden, why Tshomo become nun ?,why is it called "The Circle of Karma"?.
---
Putting Bhutan on the literature map of the world
It's been years since I read The Circle of Karma and I still have vivid memory of the arduous journey Tshomo takes. The story is almost like a endless nightmare one has across long nights, but then it somehow relates to stories my mother told me about the lives of people during the road cutting from Phuntsholing. Our people were always resilient against the physical hardships, and even when I read the book the most heartbreaking parts are the episode of betrayal and abuse and not the backbreaking hardships.

For putting Bhutan on the literature map of the world, for being the first Bhutanese book to be translated into multiple languages and for inspiring generations of bhutanese writer, we owe so much to this book and to the most respected and beloved author, Ashi Kunzang Choden.
---
Featured Books
These books have just arrived on our shelves