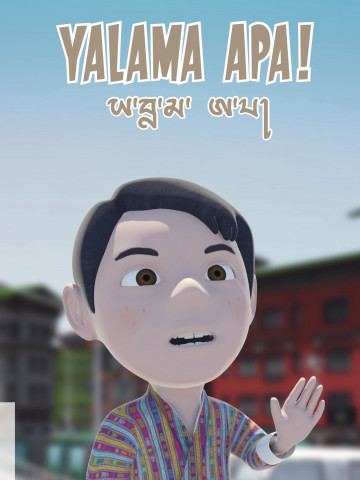 Yalama Apa
| | |
| --- | --- |
| Author: | |
| Published In: | 2019 |
| ISBN: | 978-99980-856-0-2 |
| Category: | |
| No. of Pages: | 36 |
Book Overview
Yalama Apa is an illustrated children reader (Both Dzongkha and English). It's an expression of shock and disgust a little boy feels when his father directs him to use the toilet in the most primitive ways.
---
---
Customer Reviews
---
Yalama Apa is an excellent book published by Bhutan Toilet Org in partnership with MoWHS and UNICEF. It is about clean hygiene. A boy teaches his Apa that toilet hygiene is very important. The things I learned after reading this are: 1. We should find a toilet to do our toilet not any other places. 2. We shouldn't use hard ornaments to clean after doing toilet. 3. We should flush after doing our toilet since other are also using the same toilet. Review summbited by (Bidhya Subedi Class 3, Peljorling Higher Secondary School.
---
I love this book I red this book at the free library at lobesa. It's fun and children can learn things by reading this book . Loved it!