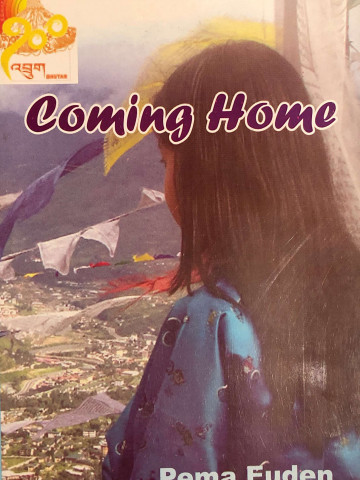 Coming Home
| | |
| --- | --- |
| Author: | |
| Published In: | 2008 |
| ISBN: | ISBN 978-99936-33-00-6 |
| Category: | |
| No. of Pages: | 136 |
Book Overview
14 year old Tashi Choden struggles to find herself. She goes through betrayals and lots of hard times. She does not fit in, with no friends. Then her life takes a turn one morning when she meets...
---
---
Customer Reviews
---
No matter how many times I read this book it will always be one of my favorite:)
Read this book for the first time when I was in grade 8 and it still is one of the best !
---
"Coming home"is a Bhutanese novel written by Pema Yuden.The main character is Tashi choden,a student of lungtenzampa middle secondary school.She faces lots of difficulties and challenges.She didnt have any friend but one morning a friend comes in her life and everything changes.Its a beautiful story and I would like to recommend this book to everyone.
Reviewed by:kinleyBidha(lungtenzampaMSS)
---
This debut novel of her is far better and simple than Lomba. The characterization is great and fun to read. The theme of story about the adoption and love protrayal is great and mind refreshing.

Do read la

☺☺☺☺☺