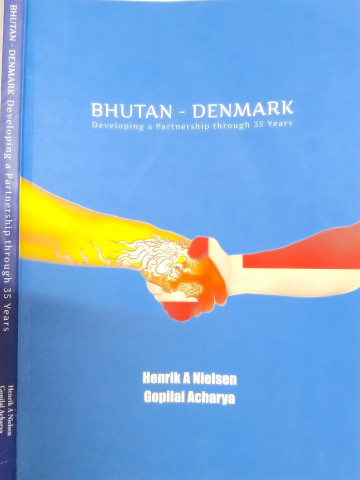 Denmark-Bhutan: Developing a Partnership Through 35 Years
| | |
| --- | --- |
| Published In: | 2014 |
| ISBN: | 978-99936-948-0-9 |
| Category: | |
| No. of Pages: | 210 |
Book Overview
The development cooperation between Denmark and Bhutan began hesitatingly in 1978 through Danish funding of multilateral projects in Bhutan, like the Seeds Project implemented by the FAO and the UNICEF-managed Water and Sanitation Project. From 1985 bilateral support was provided for design and supervision of water supply to six towns by Danish private consultants. In the same year, formal diplomatic relation between the two countries was established with Denmark being the first non-Asian country with which Bhutan established diplomatic relations. 'Bhutan-Denmark: Developing a Partnership through 35 Years' is a book docu- menting the story of the development of a close relationship between two small countries, far apart and different in culture, but like-minded in human values, and both now being modern democratic constitutional monarchies. It's a story that began to shape by the mid-60s – and with an open ending.
---
---
Customer Reviews (0)
No reviews yet for this book.
Books From Related Categories